I absolutely love the cute baby barefoot sandals! I wish I would have made some when my daughter was a baby. She just turned 4 last week and sadly is not a baby anymore! I can not believe how fast they grow up! One of my wonderful friends is due with a baby girl this month. I thought it would be fun to make her little miss some barefoot sandals and a matching headband. I choose to make them 4th of July themed but you can choose whatever colors you would like! I think they make a wonderful baby shower gift for a mommy to be or a cute add on to your little babies outfit!

Supplies needed:
Any color of FOE

(fold over elastic)-

My choice
1 inch Adhesive felt circles

(choose a color that matches the flowers)
3 Rachel Red Shabby Chiffon Flowers

(2 for sandals, 1 for headband)
1 Allison White Chiffon Flower

(for headband)
1 Allison Navy Chiffon Flower

(for headband)
*Size chart for sandals and headband included at the bottom of the tutorial
**See previous Cinderella headband tutorial for the how to on making the matching headband.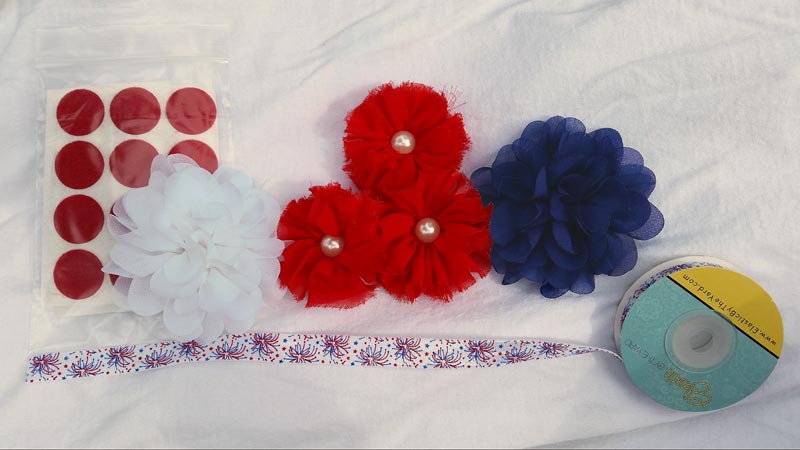 How to:
You will need to cut 3 pieces of FOE. 2 for the sandals and one for the headband. I choose to do my sandals the newborn size.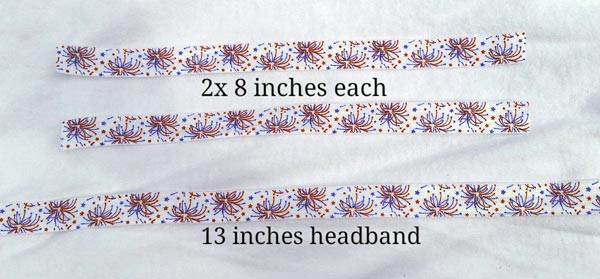 Once your pieces are cut, you will need to make your sandal pieces into a figure 8. First start by crossing your elastic over it self. See picture below.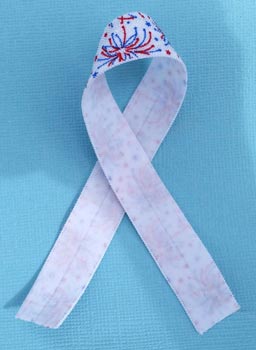 Once you cross your elastic you will want to glue the right end to the top of the left end. It will look the pictures below.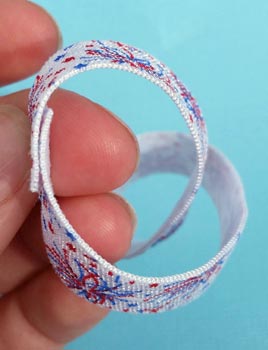 Once your ends are glued and your elastic looks like the picture above you can now glue your figure 8 into place.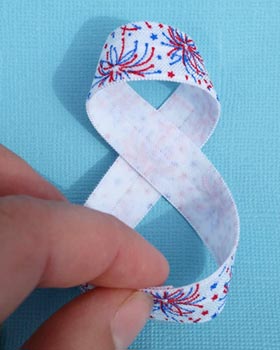 You will need to adjust the end pieces so they are in the middle of the figure 8, See pictures below.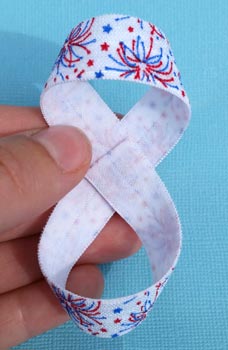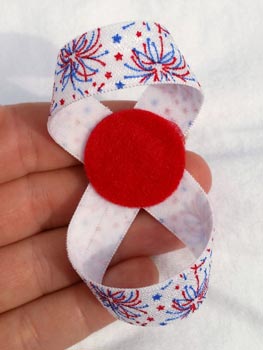 I added an adhesive felt circle to the underside of the sandal where I glued the ends to the middle for the figure 8. This makes the sandal have a cleaner look and is softer on babies foot,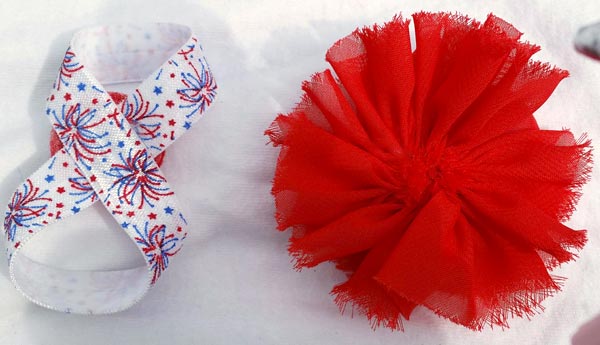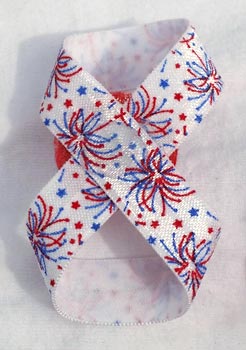 To attach the flower add a dime size of hot glue to the top of the elastic. Make sure to press the flower down firmly. Then push the edges of the adhesive circle to the backside of the flower.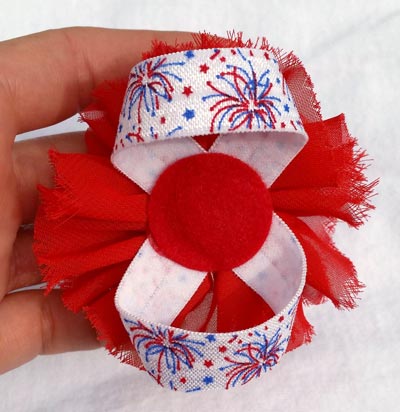 The sandal is now finished. Just repeat the steps to finish your 2nd sandal.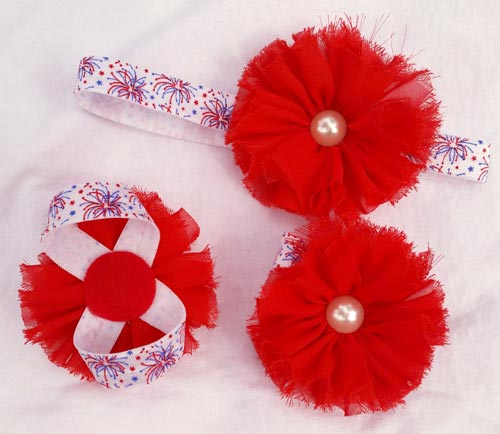 I choose to use only one red flower on the headband but, I do love the look of using the blue and white flower as well!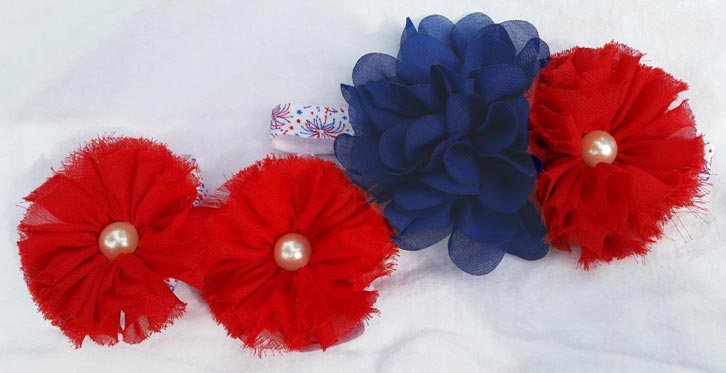 I hope you enjoy making a pair of adorable baby barefoot sandals and matching headband! I hope to have a picture to share with all of you, of my friend's sweet baby wearing her sandals and headband!

*Newborn- 8 inches
3-6 months- 9 inches
6+ months-10-12 inches

Link for Headband Tutorial:
https://www.elasticbytheyard.com/cinderella-inspired-headband-tutorial/

***If you enjoyed this craft, please share it with your friends on Pinterest or Facebook!!

Tutorial Written By: Chelsea