This tutorial was submitted to us by our close (and super-awesome) friend Emily. You can find her at her blog.
If you're looking for an easy, but personal gift for a friend or family member, or just an extra special touch when giving a book, cookbook, first Bible, or even a motivating factor for opening a textbook, then you definitely need to make one of these!
How to Make an Elastic Bookmark
What You Will Need:
a book or an idea of what size the book will be (small novel or larger textbook, for example)

a piece of elastic of your choice, from 10-15 in. based on book choice
a flower of your choice (I love the Sarah Collection, though Amy would be a nice smaller choice)
needle and thread
scissors
I had enough supplies for my daughter and me to each make one.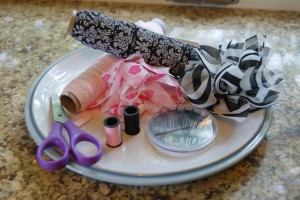 Step 1: Size up your book.
If you have an actual book, wrap a piece of elastic around it to figure out the length you'll need. Remember, you're dealing with elastic, so don't stretch it too tautly or keep it too loose. You want it to function as a bookmark after all. If you're not sure, find a book that can serve as a proxy so you can get close on the measuring.
It's nice to have a super-cute helper.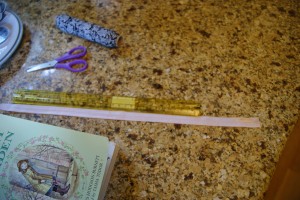 Step 2: Cut the elastic and sew it.
Once you've gotten the length measured, cut it and start to sew. Don't worry about being perfect- the flower will cover your seam. This is what makes it so kid-friendly. After you've sewn a seam, snip the remaining elastic tip off so there's just a tiny bit left.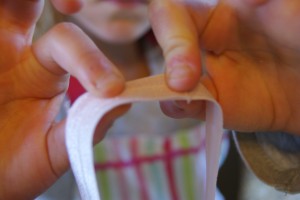 Step 3: Add the flower.
As mentioned above, the flower will be sewn on top of the seam. I found the easiest method was to bend the flower backwards over the seam and sew it that way. My daughter did need help at this point pushing the needle through the flower and elastic.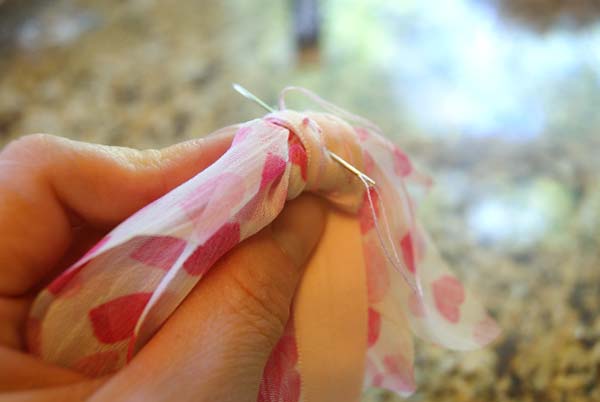 Step 4: Find your book!
We had a lot of fun with how we used our bookmarks: cookbooks, chapter books we're working on, gift ideas, as a headband, and even as a child-sized belt the next day for church!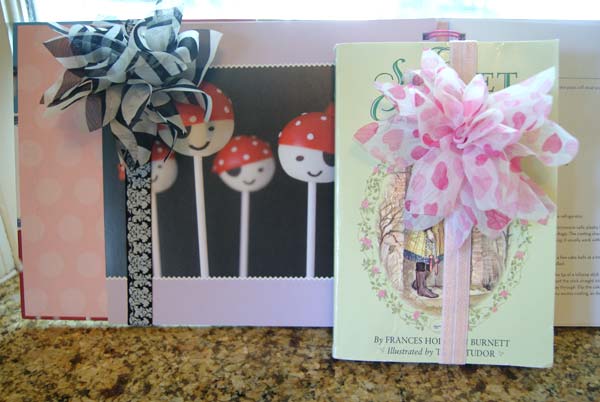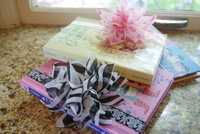 I can't wait to give this bookmark to a special friend, though I'm not sure Rebekah can part with hers.